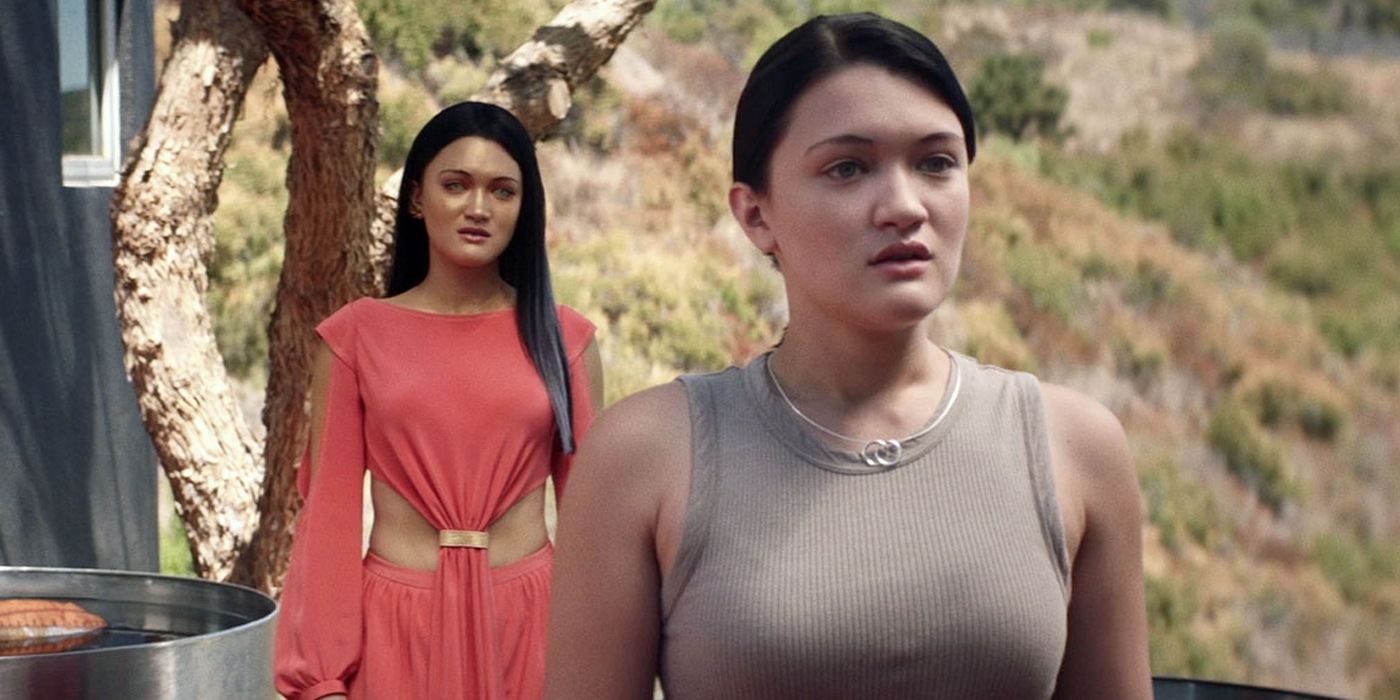 "Et in Arcadia Ego, Part 1" is the weakest episode in "Picard thus far. We are introduced to some cool new characters and dilemmas, but not enough questions are answered. I still enjoyed the experience of this episode and the callbacks to classic Trek. If you have been watching thus far, you should watch this episode though. This episode is very much a "Part 1" of 2 and it needs the second part to complete the story.
The episode was Akiva Goldsman with teleplay by Michael Chabon and Ayelet Waldman who wrote the story with Akiva Goldsman.
The story picks up with the crew arriving on Soji's homeworld of Coppelius. From here they must make first contact as the Romulan fleet approaches.
SPOILERS ahead
The Pros:
The Synth Society – The Synth society has designed giant plants that can defend their world, explores their different interests and is a planet of twins since that is how Soji and Dahj were created. The society feels like a culture out of "The Original Series" or "The Next Generation" and it works perfectly. They aren't a big society and feel like an ancient Greek society in many ways. They are ruled by a council and because their culture is so young are easily influenced by others…which Sutra uses to her advantage.
Sutra – Sutra is are Lore type and Isa Briones does a fantastic job as her. She hates organics because of them killing her sister (Rios's Captain specifically). The only thing I found strange is she learned how to mind meld? This was strange and struck me more as a plot reason to establish the overwordly big bad other dimensional synths. I hope she shows up more in the future as she is a great character and you can see the reasons she hates.
Altan Soong – Brent Spiner is playing Noonian Soong's unknown son who has never been mentioned before. He is a fascinating character and was Maddox's partner who created this Synthetic Civilization. He designed the bodies while Maddox designed the bodies. He is very much the mad scientist who goes along with whatever his children want to do, and it works as his father also cared far more about his creations than others.
Seven, Elnor and the Ex-Borg – Seven, Elnor and the xBs are the B-plot and honestly they really work for what time they have. We get more time with Elnor and Seven and their budding mother and son relationship and Picard drops by and we see them all connect, and Picard release Elnor given he knows he's dying after the close call at the beginning of this episode.
Soji – Soji is conflicted in this episode and it works. She was nearly killed by Romulans, the humans she met don't entirely trust her and if the episode delved deeper into it…Starfleet covered up the murder of her sister. All of this leads to someone Sutra can easily manipulate, much like the time Lore manipulated Data. This worked for me, Soji was easily one of the strongest parts of this episode.
The Cons:
The Romulans Were Right – I'm putting this as a con as Picard's entire argument in this episode is that Starfleet will listen to him and protect them when we saw Starfleet kill their Ambassador they had sent years prior and no one in Starfleet is listening to Picard. For this reason the Synths are ready to bring about the end of the organics and it makes sense from their point of view, but it also proves the Romulans right. They bring back the "Reapers" from "Mass Effect" and the universe starts over. Also, given the experience with Synthetics in the "Trek" universe this is par for the course, which is why this is a con. I just hope there ends up being a good explanation why I'm wrong.
Pacing – This episode felt all over the place. We are introduced to many characters and not given much of an explanation as well as re-introduced to Picard dying, which hasn't been touched upon for a long time. This episode needed more time to both develop the world and the new relationships. If they had done this it would have solved the pacing where at times it felt rushed or slow.
This episode was all over the board in pacing. We are re-introduced to the fact that Picard is dying, the xB's are briefly touched upon and we are introduced to a new society and introduced to the ancient Synth threat that inspires the Zhat Vash to fight. This episode had to do a lot and I wish it had answered more questions. I wanted to know more about Altan Soong for one thing as he gave me immediate Lore vibes when he talked to Picard.
7 / 10. This episode is setup and needed to explain more. It should have been longer. I enjoyed it, but it is the weakest episode of this series.