"Halo: The Master Chief Collection" is an investment well worth your time if you are a fan of the Halo Universe and PC games. This game still has replay value for me and I played it primarily for the story and campaign. This was also a much needed release as not everyone owns all the XBox systems and I've always been primarily a PC gamer. Hell, most Microsoft games I buy because they are PC games. So it was great to finally see the Haloverse fully come over.
In this I'll post a summary of my thoughts on each game in the collection as well as a link to the original review. So without further ado. Here they are in release of where they fall on the Halo timeline from earliest to latest.:
"Halo: Reach" is the best of the collection giving us a story with consequences, an ensemble cast and truly showing how dangerous the Covenant are as a threat. This game is also "Star Wars: Rogue One" done right and I wish I could have cared about those characters to the same level I came to care about these Spartans. This game leads directly into the events of "Halo: Combat Evolved."
https://cameronmoviesandtv.wordpress.com/2020/07/06/halo-reach-a-fantastic-exploration-of-the-cost-of-war/
"Halo: Combat Evolved Anniversary" is a beautiful and epic game. This game truly captures the space opera nature of the Halo Universe and does an amazing job of putting you into the shoes of Master Chief. You aren't an unstoppable force and this story like "Reach" has consequences that you experience at the end. You can tell how early this is into the lore too as you see no clear leader of the Covenant and it is more about the general experience of combat and basic story reveals which are great and still very much hold up.
https://cameronmoviesandtv.wordpress.com/2020/07/02/halo-combat-evolved-anniversary-still-a-great-space-opera-and-introduction-to-an-awesome-universe/
"Halo 2: Anniversary" is a really good sequel. The biggest issues with I have are out how retcons some things and how it ends on a cliffhanger. What really carries this story is the introduction of the Arbiter and showing just how complex Covenant politics are. Covenant politics are some of my favorite part of the Halo games and the Elites are such a fun faction. I'll take the Arbiter over Master Chief or a Spartan any day as an option to play and story to explore so I'm glad he carries half the game in this. One of my biggest issue with this story is how it turns Master Chief into a superhero, which annoys me to this day.
https://cameronmoviesandtv.wordpress.com/2020/07/05/halo-2-anniversary-great-lore-caught-in-the-center-of-a-trilogy/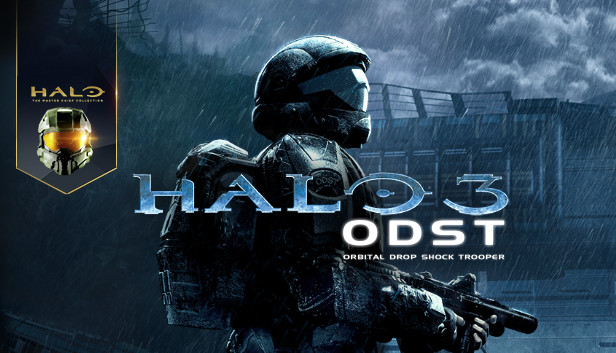 "Halo 3: ODST" is another really good game. It gives us a bunch of character stories to follow and we see what happens between "Halo 2" and "Halo 3" on Earth and it isn't through the super soldier perspective of a Spartan. This lends the narrative strength and I love how you are Rookie investigating what happened to your missing team members until it all comes together for a pretty amazing final mission.
https://cameronmoviesandtv.wordpress.com/2020/10/10/halo-3-odst-uncovering-connections/
"Halo 3" is a great ending to the trilogy that completes the arcs of Master Chief, Cortana, the Arbiter and the human allies that have helped them through the Trilogy. This is a story with consequences and stakes and the Brutes are truly a worthy threat. We get our usual Covenant and Flood threats and the full exploration of the different types of combat that made Halo so much fun. I wish the series for Master Chief had ended here as the story truly is complete, but you can't kill Mickey Mouse. The Franchise must go on…
https://cameronmoviesandtv.wordpress.com/2020/07/19/halo-3-a-great-ending-to-an-amazing-trilogy-that-builds-on-the-prior-games/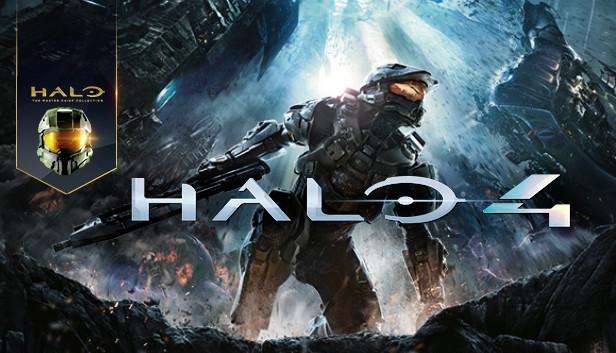 "Halo 4" is a beautiful mess without much going for it. The human characters are all extremely unlikable, which is a feat after how fun they are in the "Halo Trilogy" and "ODST" and we get a Master Chief as "Chosen One" arc and the worst version of Cortana brought to the screen. The game is beautiful but this is a game that I'd only recommend if you are completionist. The deep lore is more confusing than anything else and what interesting enemies we get are wasted in their execution.
https://cameronmoviesandtv.wordpress.com/2020/11/27/halo-4-beautiful-and-empty-with-choices-i-hated/
"Halo: The Master Chief Collection" was worth and it and good, even with "Halo 4" only managing to be fun and the worst of the lot. The games were released over an amount of time to fully experience the campaign in each and I still go back for multiplayer campaign playthroughs with friends, which is something I cannot say for many games. This was definitely worth the price and I hope future Halo games will be for the PC and available on Steam.