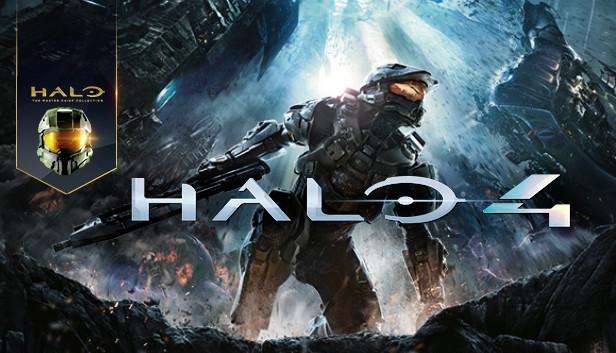 "Halo 4" is easily the weakest of all the games in the "Master Chief Collection." It doesn't help that the story of Master Chief and Cortana is done after 3 and Microsoft wasn't able to pull of a "Toy Story 4" but I also didn't hate it overall, though there were quite a few story choices I did hate. This is a game that I won't recommend unless you are completionist or already bought the Master Chief Collection. I enjoyed it but this is a story only for those who want a little more lore and gameplay, both of which are weaker than the past games.
The story follows Master Chief and Cortana when Master Chief is awakened 4 years later above the mysterious world of Requiem as a Covenant Remnant attempts to destroy him.
SPOILERS ahead
The Pros:
The Soundtrack – This soundtrack is much more mysterious and electronic that really is the strongest in the final mission. Neil Davidge and Kazuma Jinnouchi bring this world to life and elevate a pretty weak script.
The Graphics – This is easily the best looking of the "Halo Franchise" up to this point and the cinematography is also movie level quality. This game is beautiful, it is just a shame the story couldn't be more.
Master Chief – Master Chief is compelling in that he is doing all he can to save humanity and Cortana but it doesn't get much deeper than that. He is the only human with an ounce of complexity and he barely carries this story.
The Covenant Remnant – The Covenant Remnant are so much fun to fight (much fun than the A.I. Promethean enemies) but we never see their leadership interact with the Didact. They feel like they are just there because they are familiar when so much more could have been done with their story this game.
Okay:
The Didact and Librarian – The Promethean Leadership is okay. The Didact is the main villain who want to kill humanity for being the Reclaimers. We get hints of that ancient history and hatred but it isn't enough to carry the game. This needed multiple games to really be made the most of or at least some setup in expansions prior. I didn't hate the Prometheans but them as a threat and ally only really works in how mysterious they are, not in the history we see.
The Combat – The combat is weaker than in prior games, which is a shame since you get a jet-pack and the cool Combat-Walker called the Mantis. Most vehicles are weaker and even the weapons don't feel as effective. Halo 3 this wasn't a problem so I wasn't sure what happened inbetween.
The Cons:
The Knights and Crawlers / A.I. Enemies – The A.I. enemies are really annoying. They swarm you and have predictable ways of behaving. The Knights take a lot of hits and the Crawlers can swarm you. The Drones also can reconstitute dead Knights so you need to watch for that. Any section with multiples of these takes longer than expected and made the game tedious. Just give me some Elites, Hunters and Brutes, they are deadly but at least fun to fight.
The Human Characters – The human characters are usually always clashing with Master Chief or are just bland followers. I missed Johnson and the humans we met before as the game seeking to make Master Chief more of a rebel just came off making humanity unsympathetic. We got scientists obsessed with study over survival and Commanders who have the same mentality. I don't think 4 years fighting Covenant Remnants would have realistically done this to the UNSC.
Cortana's Arc – Cortana is dying and fails as she is dying over the course of the mission. In the end she saves Master Chief and humanity and that is it. The reason this is a con is it isn't gradual and for her being in Master Chief's head you never get the full effect of what is going on with her. This was a missed opportunity as her and Chief were solid in the main trilogy.
Master Chief as Chosen One – The Librarian says that Master Chief was made to defeat the Didact and save humanity and force evolves him. He becomes a literal chosen one. I hated this as before he was an important part but not the only thing saving humanity. I also hate Chosen One narratives generally and this one doesn't do it well. It feels contrived and forced.
This was a fun, beautiful and a very flawed game. This is easily the weakest part of the "Master Chief Collection" and I'd only recommend it to completionists or folks who really want to know what happens next. I liked the game enough to finish it but the characters and world deserved better than an enjoyable game if the story were to continue.
Final Score: 7 / 10 I enjoyed it though part of me wonders if this score is still being generous. I was inspired enough to finish the game, so I guess it stands.