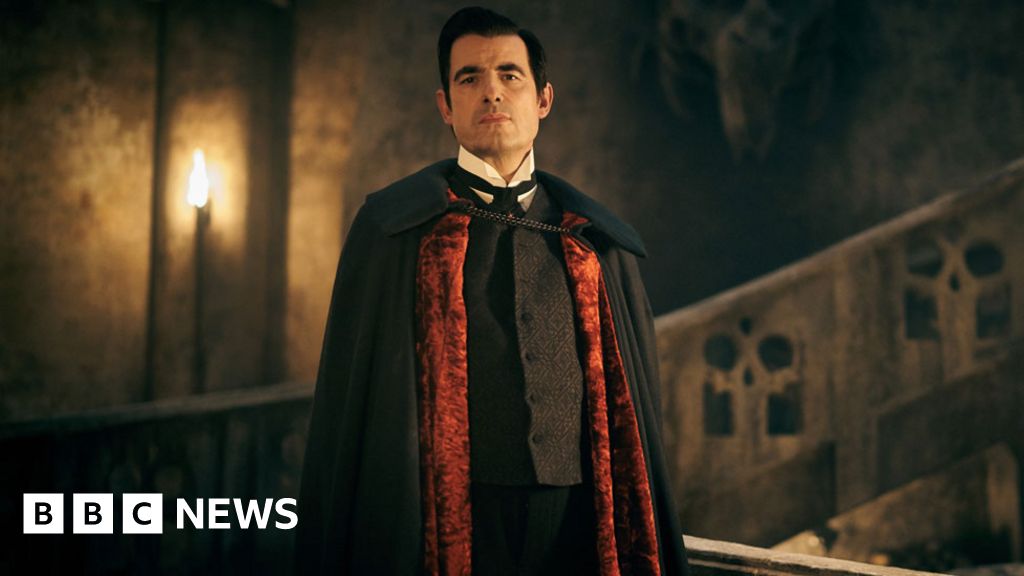 Moffat and Gatiss have a pretty mixed record when it comes to ending shows. "Sherlock" went from one of my favorite shows to having one of the worst endings of any show I have watched. Moffat also was this way in how he handled Matt Smith's Eleventh Doctor's run and the show "Jekyll." Thankfully this time though the show doesn't stick to landing it is overall a stronger story than the ones I have mentioned above. It never reaches the greatest episodes of "Sherlock" or "Doctor Who" but it doesn't have to and I'll get into what works and doesn't work within each individual episode. Overall I'd say if you are a fan of "Dracula" the first 2 episodes are at the very least worth checking out.
As stated above, this was a Mark Gatiss and Steven Moffat project.
The premise is a modern adaptation of Bram Stoker's classic Novel told over the course of 3 episodes.
SPOILERS ahead
1 – The Rules of the Beast
"The Rules of the Beast" is easily the most straightforward adaptation of the Novel, with the biggest change being Van Helsing being a Nun, Sister Agatha Van Helsing. Her role is still the same though as the story starts with a undead looking Jonathan Harker who she is trying to learn about Dracula from in order to find his weaknesses. Things escalate when Dracula shows up and threatens the Nunnery and after the reveal of Jonathan's fiancé Mina we see he has been made Dracula's creature and tries to kill himself. He doesn't succeed and it is the weakpoint in Van Helsing's defenses as Harker invites Dracula in, in order to die. It is only through Van Helsing's bravery that Mina is saved and the story ends with Dracula taking Van Helsing hostage.
There was a lot that worked about this episode as we Dracula become bats and wolves and seek a victory through fear. We also see when he was dying and how he twisted Jonathan into the near dead form he is as Jonathan's strength is now his. This story overall worked and was nearly great, here is what didn't work. The cinematography at Dracula's castle and the Nunnery are also fantastic.
Jonathan had no free will in the end. In the end he stopped fighting and was willing to forsake all the innocents just so he could die. This didn't fit the man we had met who was willing to die to protect Mina. The role of the brides didn't make much sense either. We get hints at who they were before, but it is never explored which wasted a way the story could have gone in a different direction and added depth to characters who are usually just minions of Dracula.
Final Score: 8.5 / 10 Little more than solidly good. Enough of the story works, even with the cons.
2 – Blood Vessel
"Blood Vessel" involves Dracula traveling to England with Sister Agatha Van Helsing in tow. The story is framed as him telling her the setup of everyone on the vessel and their relationships. The mystery is good as the situation is almost like "Alien" as the crew must battle against this unknown supernatural terror, with the only one that can help them, locked up by the very thing they are fighting.
We meet a lot of fascinating characters on the ship and seeing how they deal with the terror as people end up dead and how prejudices interplay among them makes for some great drama. This was all largely solid as was the fear factor in regards to Dracula and how the ship is shot.
What doesn't work is that it starts out really slow. This was an episode I had to go back to because many of the characters Dracula frames in the narrative initially just aren't interesting. It is the already established members of the crew who really make the drama work and I wanted more of that. The fact that Sister Agatha isn't an active factor for a while either also hurt the narrative as her interplay off Dracula in episode 1 was one of the strongest parts.
Final Score: 8 / 10 This was a solidly good horror story.
3 – The Dark Compass
In "The Dark Compass" we jump into the future where Dracula is captured by Dr. Zoe Van Helsing and her organization that was founded by Mina and Van Helsing's relatives in honor of Jonathan Harker. Dracula soon gains his freedom though when his lawyer Renfield arrives on the scene.
Dracula in the modern day world is such a cool idea. He is seeing all this technology that is beyond his imagination and he has all the wealth that has been growing since he's been gone. Fighting Dracula with science rather than religion is also a really cool idea too. Sadly these are the only compliments I can give it.
It is in modern day we meet our Lucy who is a party girl who Dracula decides to make his bride. They have a cool conversation about immortality but that is the only compliment I can give. Her ex Dr. Seward is a creep and stalker and is made out to be a hero and in the end Dracula decides he will die because it is the one thing he can't defeat and I guess he loves Van Helsing? It is a mess and hurts the strong first 2 episodes.
Final Score: 6.5 / 10 The setup was great but Van Helsing and Dracula are the only real characters this episode and the premise of Dracula in modern day is completely wasted.
"Dracula" was an extremely flawed show and like Moffat and Gatiss's other projects, it does not stick to landing. Overall it is stronger though because it never gets as bad as those, and since we only have one season they aren't given the chance to make things worse. If you are a fan of "Dracula" I'd at least recommend the first 2 episodes but you can skip the third. I'd only recommend the third episode if you are completionist.
Final Score for the Show: 7.6 / 10